By Eric SuttonPresident Oden arrested on drug and racketeering charges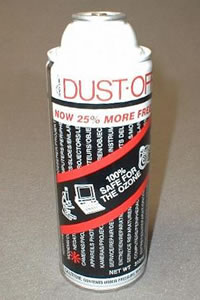 President of the College Robert A. Oden Jr. was arrested yesterday by FBI officials on charges of drug trafficking and racketeering. Students and staff alike were taken aback by this unexpected turn of events; according to most accounts, Oden has appeared to be a mild-mannered and honest individual, and in his short tenure at Carleton never once gave the impression of being the leader of an internationally- feared office supplies drug cartel. Oden reportedly acquires huge quantities of White-Out and Dust-Off from his workplace and sells them on the street at cut-rate prices.
Police began monitoring Oden's activities during his time at Kenyon College, located in Gambier, Ohio. He has apparently retained control of operations of the drug ring there, despite his resignation as president of that college. It was because of his attempts to set up a money-laundering system using Carleton's Alumni Annual Fund that authorities were able to bring this fugitive to justice. After months of tireless monitoring, the paper trail was finally traced back to Oden's operation at Kenyon and indictment became a reality. Officials also suspect that he collaborated with the Columbian Staples cartel, members of which supplied these addictive and destructive substances.
Carleton faculty have expressed dismay at the two-faced nature of Oden. Professor of philosophy Perry Mason has experienced particular embarrassment, as he was the chair of the committee designated to appoint a new president after President Stephen Lewis retired last year.
"We just thought he made a lot of mistakes," said Mason. "And had a chronically dirty keyboard."
While many students are reveling in this new gossip, a few have related that they now feel unsafe on campus - due in large part to the knowledge that a notorious cartel leader was the one responsible for the administration of the college. They also fear that some of the funds going toward their education may be "laced" with dirty money.
Oden, who called the charges "ridiculous," has stated that this story is merely a ploy by an upstart campus newspaper to attract a larger readership.