By Chuk KittredgeTuition increase expected for 2003-2004 school year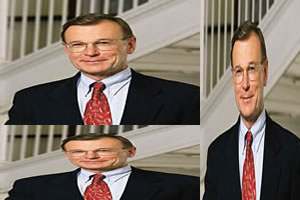 Students were only mildly surprised this week to learn about the expected tuition increase next year. Due to losses suffered in the stock market, budget cuts and a tuition increase are planned. The Carleton endowment, previously at $680 million, has taken a $223 million dollar loss in the past two years, putting the present total at around $457 million. The majority of this loss has been attributed to the economic recession of the past two years.
While a loss of this caliber is seen by many as being catastrophic, Dean of Budget and Planning Steve Kelly feels otherwise: "Either way, we're still far above where we were eight years ago, when the endowment was only $224 million. Even after the economic downturn, we're still in good financial shape." Kelly admitted, though, that the college is presently re-assessing its many fiscal ventures. Funding cuts for club sports and the advent of sales tax in the Snack Bar are the most noticeable changes in students' everyday lives.
Many students feel, however, that worse is soon to come. "Tuition has been increasing steadily since I've been here, and it looks like next year will bring more of the same," said senior Kate Fischer. "I'm just glad I'm graduating in the spring."
While the amount of the tuition increase is still in debate, the expected figure is in the area of 6%. This increase would bring Carleton tuition (now at $32,445) to a new total of approximately $34,400.
The news is not all bad, however. Kelly assured students that "to compensate for the tuition increase, financial aid will also be increased next year". The tuition increase, while it may stretch the pockets of many a Carl, is also lower than the national average for schools of Carleton's caliber; Carleton has had a 5-year average increase of 5.4%, as opposed to the national standard of 5.8%. State schools are suffering an even more dramatic tuition hike - an average of 11% nationwide.
While the next few years may be a little tight financially, "long-term prospects are extremely good," says Kelly "We still have the highest ranking in alumni giving, even after [former president] Steve Lewis's departure".
When asked by this reporter why the school doesn't 'just cash in its chips and sock it all away in the ol' mattress,' Kelly laughed. "You can't look at this in 1 or 2 year chunks. We have professional fund managers who are busy right now finding the best terms for long-range fiscal planning." In other words, Carleton will ride this one out, as it has in the past and will in the future. "I do wish we hadn't lost the money, but there's a silver lining here. Like I said, our long-term prospects are extremely good."